About Us
---
It's your money, you've worked your entire life to save it. It's our job to grow it, protect it, and help you pass more of it on to your children and grandchildren instead of the government.
Stidham Financial Services helps busy families all over the United States to manage their assets in their journey to a dream retirement, while seeking to maximize the inheritance to their children and grandchildren.
We are a Fully Integrated Professional Network.
That's a fancy sentence, what does it mean to you?
If you work with a great stock broker, they're probably not going to discuss life insurance with you because that's not area of expertise.
If you have a great life insurance agent, they likely cannot help you with your investments because it's not what they do.
If you go to a great estate planning attorney, they can assist you with your legacy needs but they may not be in sync with your overall retirement plan, potentially affecting other aspects of your retirement down the road.
Stock brokers and attorneys may not necessarily understand the immediate tax consequences of their advice like a CPA would.
None of these professionals are likely well versed in how to incorporate Social Security, Medicare or VA benefits into your overall plan.
Without input from all these different sectors, you're prone to leave money on the table, or possibly even make a costly mistake…and it won't be the fault of these separate, individual professionals because it's not their business.
It's your business…but you're busy…really busy. We get it, because we are too!
You probably don't have the time to research and create relationships with all of these different professionals, or getting them all of them to "play in the sandbox" together.
Our Fully Integrated Professional Network includes
Insurance agents
Financial advisors
Investment Brokers
Registered Investment Advisors
Elder Law attorneys
Real Estate agents
Accountants
CPAs
VA accredited claims agents and attorneys.
Stidham Financial Services brought all of these professionals together in order to help ensure that you,
get the most well-rounded financial plan available in the market.
Email us at This email address is being protected from spambots. You need JavaScript enabled to view it. to make an appointment today.
Stidham Financial "The Why"
---
Our Team
---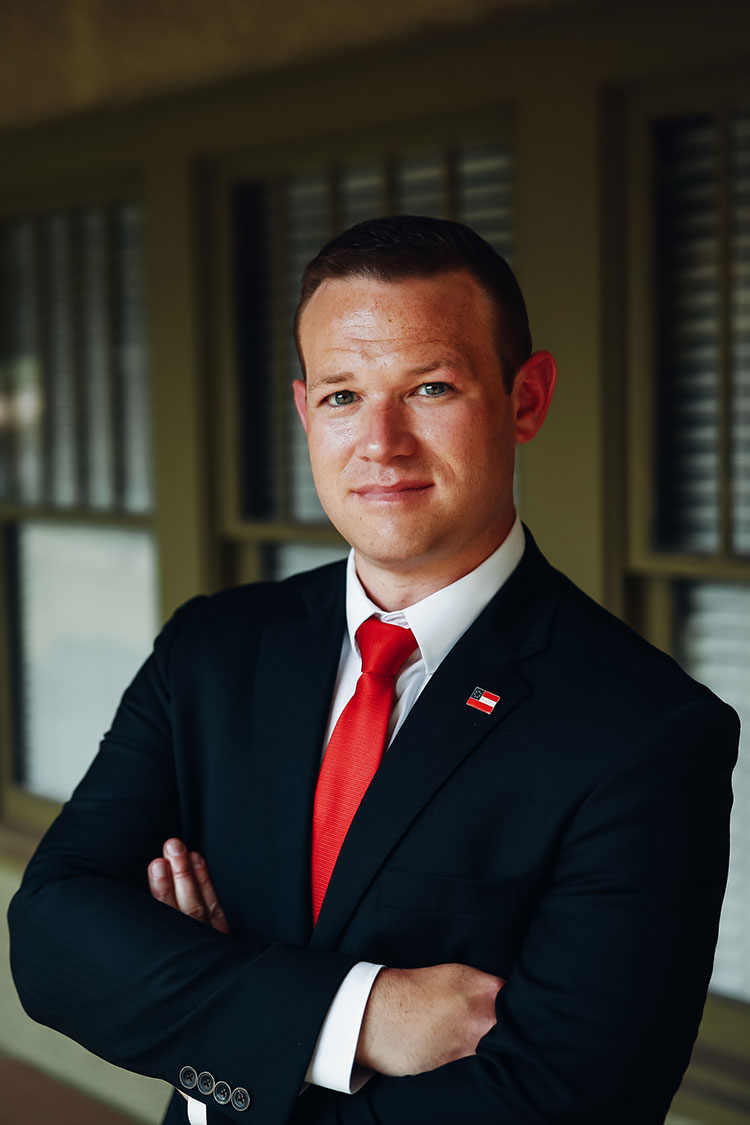 Daniel Stidham
President and Founder
Mr. Stidham was born in Arkansas, and has grown up as a proud lifelong citizen of the state, where he headquarters his business. He is the son of Dan Stidham, a District Court Judge, and Kim Hamilton Roddy, a Nurse Practitioner, working in their hometown. He is the oldest of four siblings and enjoys the responsibility that comes with being an older brother.
Upon graduation from Arkansas Tech University, where he studied behavioral sciences and played football, Mr. Stidham spent his first five years in business managing a team of professionals for AIG in Northeast Arkansas. Mr. Stidham holds a Life & Health Insurance and Series 65 licenses. He has also completed coursework in Financial Planning and Wealth Management. Stidham Financial Services now works with multiple professionals and institutions to help ensure that all clients have access to the right tools and financial professionals in a manner that best fits their unique situations
Mr. Stidham and his staff take pride in helping people grow their wealth and also protecting it from many different kinds of risk . He bases his company on understanding and meeting the financial goals of each client, knowing that no two are the same. During your no obligation consultation, a wide array of potential plans and strategies will be explained.
Daniel and Stidham Financial Services have access to an extensive network of the top professionals. This helps him tailor the right solution for you, no matter where you are in the country or in life. Mr. Stidham enjoys having offices in multiple states, and working with clients all across America, to take on today's most complex and urgent planning issues. We welcome you to join our family and learn about our many options!
When Mr. Stidham is not discovering the latest financial options to help meet your goals, his life is dedicated to his loving family with his wife Angie. They have four beautiful children Olivea, Kailey, Miles and Ava Mae. Daniel's favorite part of his job is the close personal relationship formed with each client. As the third generation of his family living in his local community, Mr Stidham understands the importance of making sure that your family's legacy is protected both now, and for generations to come.
---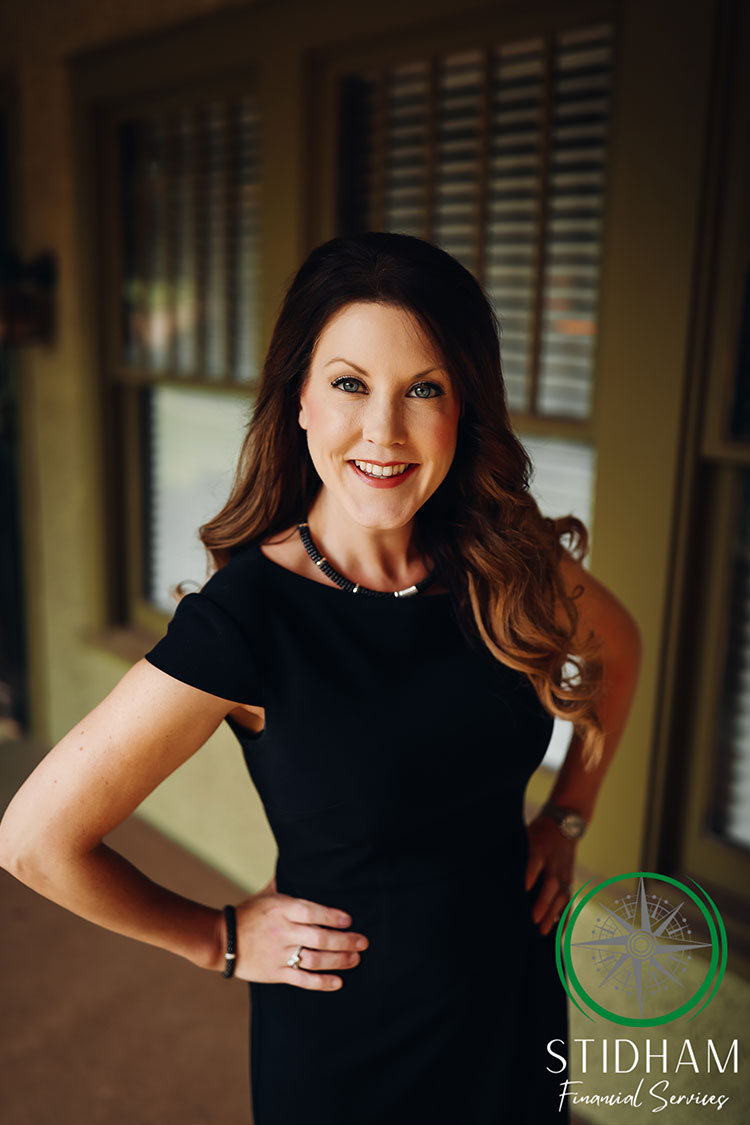 Angie Stidham
Chief Financial Officer/Chief Operating Officer
Angie was raised in Lake City, Arkansas and graduated from Riverside Highschool. She is a life long resident of Northeast Arkansas and moved to Paragould in 2005. She has worked in office management for her entire career and took over the operations of Stidham Financial in 2015. As Chief Financial Officer and Director of Operations, Angie is the engine that moves Stidham Financial. She is responsible for budgeting, accounting, scheduling meetings for all of our professionals and clients, communications with financial institutions, and even takes most of the day to day phone calls.
Angie is the proud mother of four beautiful children in Olivea, Kailey, Miles and Ava Mae. Almost every single moment away from our offices is devoted to her family. She loves to travel with them, attend school activities and takes pride in keeping a happy home.
---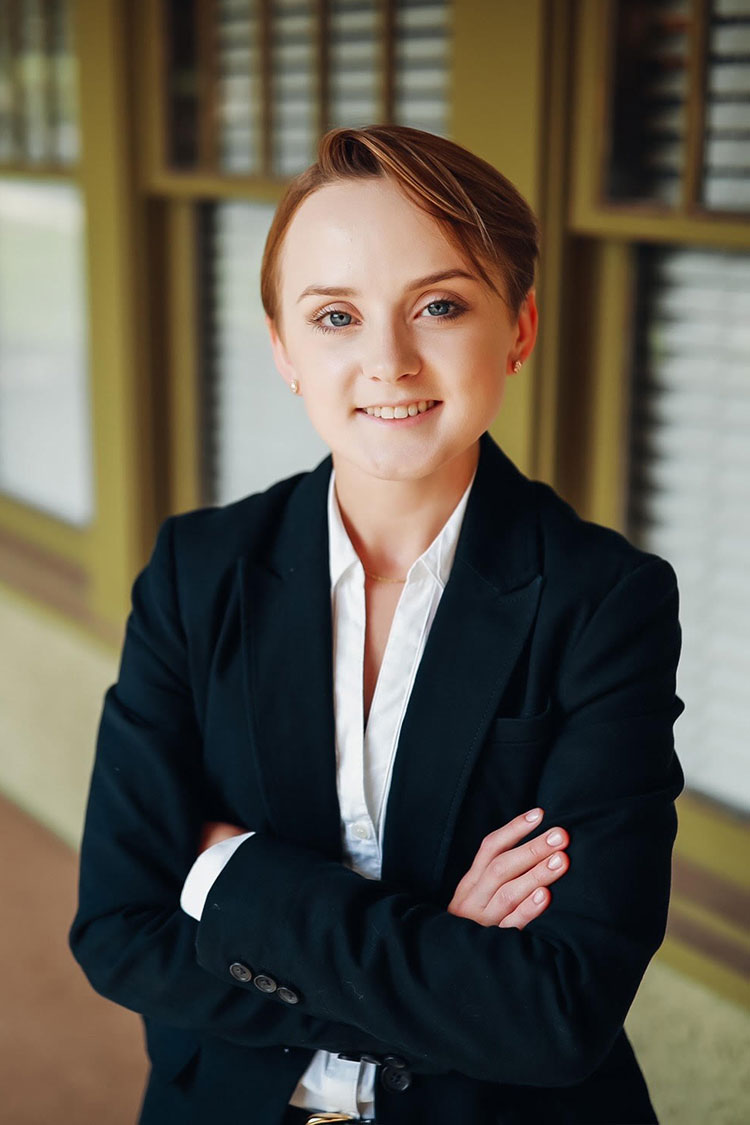 Olivea Jett
Retirement and Insurance Professional
Olivea got her start in the financial industry thanks to her parents, Daniel and Angela Stidham. She started as an apprentice when she was only 15 years old. These years of experience shadowing her mother and father, enabled Olivea to learn how advanced estate strategies are created and maintained through our fully integrated network. By the time she graduated high school, she was working full time for Stidham Financial Services. Olivea graduated Arkansas State with a BS in Psychology and a BA in Criminology. Olivea currently holds Life & Health and Property & Casualty Insurance licenses. She is working toward the Series 65 license.
She currently heads up our team of Retirement Professionals, and has a passion for helping our clients understand complex concepts such as financial, income, and retirement strategies. Olivea takes pride in being able to help solve the problems our clients bring to the table as a team, as well as create lasting relationships with each and every family she works with.
We are happy to have this hard-working young lady on our team!
To contact Olivea, call 877.248.8828 or email This email address is being protected from spambots. You need JavaScript enabled to view it.
---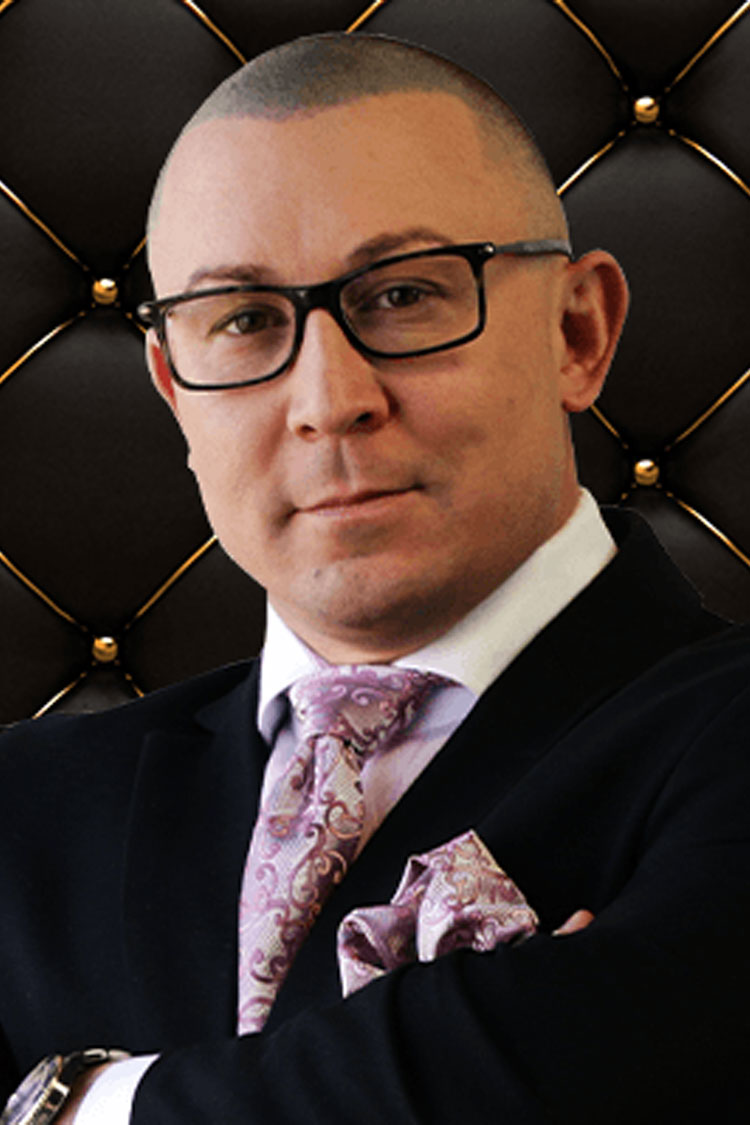 Robert Hall
Retirement and Insurance Professional
Robert L. Hall is a highly motivated and experienced entrepreneur that has proven himself as extraordinary in his field, with the innate ability to cultivate creative ideas. Robert has also demonstrated the aptitude to implement very complex insurance protection and growth strategies designed to help deliver the desired results. He has formed some very unique partnerships and been recognized as one of the most notable professionals in the country by some of the largest and oldest companies in the world.
Robert founded the Affinity Advisory Network to be a holistic full service estate planning company. The strength of the company lies with the retirement professionals' mentality to service every type of client, large or small. To better meet the needs of clients across the country, Robert has partnered with his close friend and colleague, Daniel Stidham and Stidham Financial, to bring this unique type of all-inclusive planning to more people than ever before. Over the past 6 years, Robert has worked side by side with Daniel to help address some of the most complex and urgent planning problems for retirees, helping them to protect what they have worked a lifetime for, and providing them with the financial confidence that everyone deserves to enjoy in their retirement years.
Robert Hall currently holds his Life and Health Insurance License, Property and Casualty Insurance License, and Viatical Settlement Brokers License. Robert is working toward the Series 65 License.
---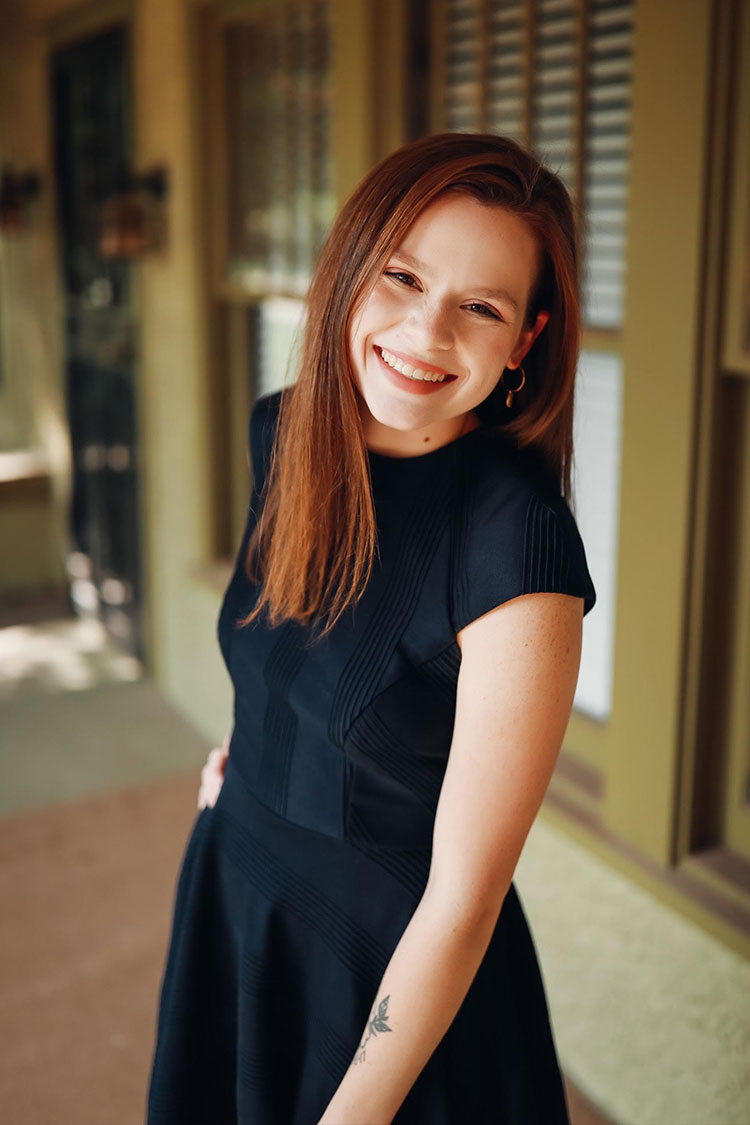 Marissa
Administrative Assistant/Event Coordinator
Marissa has been a part of our team for over two years as Angie's assistant, and back office support. She has been training under Angie closely, and is her right hand. Recently, she was awarded Event Coordinator to her list of titles, as she will also be responsible for the preparation and planning of our Estate Planning Presentations, both live and online. This role is perfect for her, as her greatest satisfaction is found in working directly with people. We are excited for the public to find out why we appreciate having this wonderful young lady be a part of our team.
Marissa is currently working on completing her Bachelor's Degree at Arkansas State University, after graduating high school from Greene County Tech. In her free time, Marissa enjoys cooking, spending time with family and friends, shopping, and expanding her collection of plants.
To contact Marissa, call 877.248.8828 or email This email address is being protected from spambots. You need JavaScript enabled to view it.
---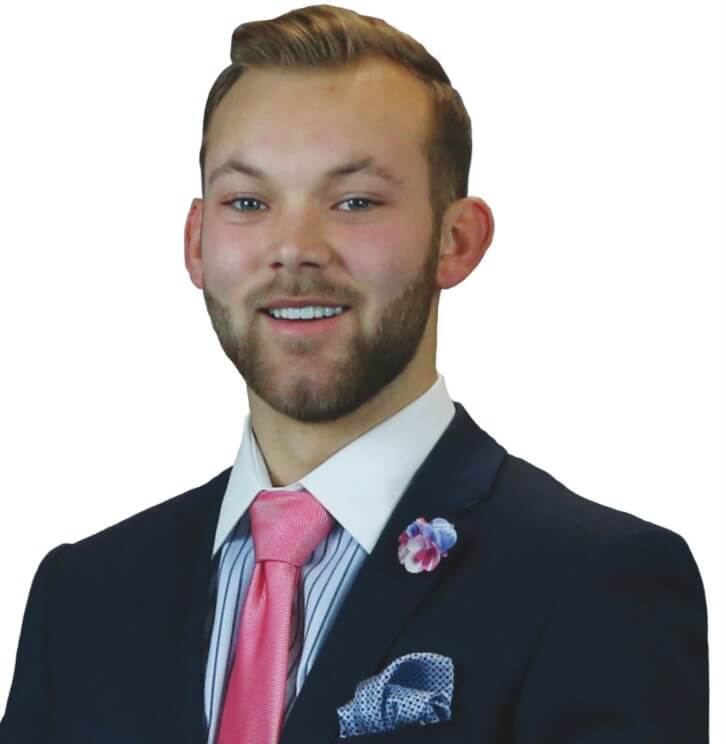 Ryan Wood
Retirement and Insurance Professional
Ryan Wood is a Retirement and Insurance Professional at Stidham Financial, and is driven by a strong motivation to make a career of helping others through education. While Ryan has proven himself as an exceptionally skilled creator of customized retirement and estate strategies, his true calling is providing knowledge to those with which he works. Ryan really shines in his ability to break down complicated issues into easily understood concepts, then explaining how they relate to an individual's goals and concerns.
Ryan began his career shadowing the top advisors at Stidham Financial and working closely with Mr. Stidham, himself. That experience gave Ryan the opportunity to learn high-end and complex financial and estate strategies and techniques that typical professionals never get the chance to see. In shadowing some of the other professionals in our organization, he also got the chance to see, up close, how financial strategies work hand in hand with other fields of discipline to create complete and effective strategies. "I don't see how anyone can think that they have everything covered, if they are only working with one professional, or even just one type of professional. What I enjoy most here, is that I get to be a part of a complete team of professionals in different fields. People just don't understand how necessary that is for them," Ryan said, early on in his career. Ryan currently holds a Life & Health Insurance license. He is working toward the Series 65 license.
Ryan is based out of the Ohio office, but practices across the country via video conference, to help families create strategies to protect their assets from the multitude of threats that retirees face to their estates.
---
What To Expect At Your First Appointment
---
1. In your first meeting, you will enter a relaxed environment in which our team of professionals will begin to uncover potential roadblocks that could prevent you from achieving your financial goals. Feel free to sit down and enjoy a cup of coffee as we draw out the roadmap designed to help you achieve your financial goals.
2. Your spouse, partner, family members or other confidants should be with you. To maximize productivity, we ask that all decision makers are present at your initial consultation. Appointment time in our office is very valuable, so bringing non-present decision makers up to speed at a later date is not optimal.
3. You DO NOT have to bring ANYTHING in. We believe that your first appointment with us will be different than any other meeting you have ever had with a financial professional. You do not know us, and we do not know you. Quite frankly, we are not sure if we will be able to help you or whether or not we will elect to take you on as a client. Your first meeting will give us the proper time needed to get an initial peek into your financial world. If you choose to bring specific items in to your appointment, we cannot guarantee that we will review them.
4. We'll accomplish three items in our initial time together.
Destination Navigation


Determining where you want to go is a pivotal part of realizing any potential roadblocks. In order for us to establish an appropriate course of action, we must first ascertain any concerns and objectives and bring them to the forefront. Allow us to assess your current goals as a function of the portfolio you currently have.

Are we able to help you?


We can't help everyone who comes through our doors. After our initial meeting, we should have enough information to fully assess whether our "holistic planning approach" will help you reach your desired destination.

Do you really want our help?


We respect the fact that some people just want information. We are in the business of fixing problems, not just giving away information. We will provide you with the information that you need to determine if you want to take the next step in our "holistic planning approach." It's not uncommon for you to meet with our professionals several times over the first 90 days, including the possibility of meeting twice a week on occasion. Our time is very valuable and appointment time in our schedule is usually booked out weeks in advance. We can help fix your financial problems, but it's up to you to take the 1st step.
TO SUMMARIZE:
You'll be greeted warmly and seen at your appointment time. We strive to minimize wait time. Your appointment will last no less than 30 minutes and no longer than 90 minutes. All the family decision makers are asked to attend the entire meeting. By the end of the meeting, we will tell you whether or not we believe we can help you address any problems you may be experiencing, or at the very least whether we should sit down together for a second meeting. If Stidham Financial Services puts together a plan for you, we are confident that you will understand more about your financial situation than you ever have before. Our objective is to provide you with financial confidence knowing that a caring and talented team is available to help you reach your goals.